Take Advantage of November's Small Business Saturday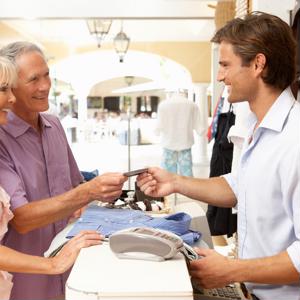 The holiday season is here and with it comes special promotions from business owners and retailers. What serves as the signature kickoff to the busy buying period is Black Friday. Last year in the four day stretch after Thanksgiving, retailers made more than $57 billion, according to the National Retail Federation, with 141 million people hitting the stores to take advantage of deep discounts.
But there's another special sales event that takes place around this time that's getting increased attention and may at some point eclipse Black Friday in popularity: Small Business Saturday.
Nov. 29 is the five-year anniversary of Small Business Saturday, the annual event where consumers are encouraged to patronize local shops within their community. Last year, shoppers most definitely responded to the challenge, spending nearly $6 billion with independent merchants, based on statistics from the National Federation of Independent Businesses.
Small Business Saturday not only serves as a boon to the local economy, but similar to Black Friday, customers are typically rewarded for their patronage with special deals that they may not be able to get during other periods of the year. Meanwhile, entrepreneurs take advantage as well, often yielding substantial profits from increased buying activity.
"Small-business owners are always looking for new ways to creatively promote their products and services – especially in a tough economy," said Dan Danner, NFIB CEO in a press release. "Small Business Saturday is a reminder of how important the small-business sector is to our economy and why it's so important to 'Shop Small' all year around."
Additionally, Small Business Saturday not only rewards a loyal customer base, but the event also often brings in new clientele. Roughly 70% of small business owners incorporating the day into their holiday sales planning say that it helps attract new customers, according to a recent NFIB poll.
How to participate
There are many strategies that small business owners can do to promote their company in order to make customers aware of the fact that they're participating in Small Business Saturday. Free of charge, entrepreneurs can publicize their company by signing up at NFIB.com. This lets NFIB spread the word about companies' participation in the sales event through social media like Facebook and Twitter.
Another way to generate more interest in Small Business Saturday among shoppers is through local advertising. By posting information on what's happening during the weekend following Thanksgiving in highly-trafficked locations, it will get noticed by passersby, who may then relay it to families and friends. Business owners may also want to think about lengthening their hours on Small Business Saturday so as many buyers can take advantage as possible.
Small Business Saturday also serves as a great time of year to review your company's business owners insurance coverage. According to the latest Census Bureau data, there are nearly 5.7 million employer firms currently operating in the U.S., roughly 99% of which have 500 employees or fewer. This helps explain why the small business is frequently described as the lifeblood of America's economy. Ensure your business stays that way by examining your coverage. If adjustments are needed, they can help keep your company up and running after incidents that can be financially devastating, such as a fire, or severe weather event that causes damage.
RC4 Insurance Agency, LLC insurance reviews reduced insurance cost by 15% or more and increased coverage for 85% of the companies reviewed. Contact RC4 Insurance Agency, LLC today and start saving today.